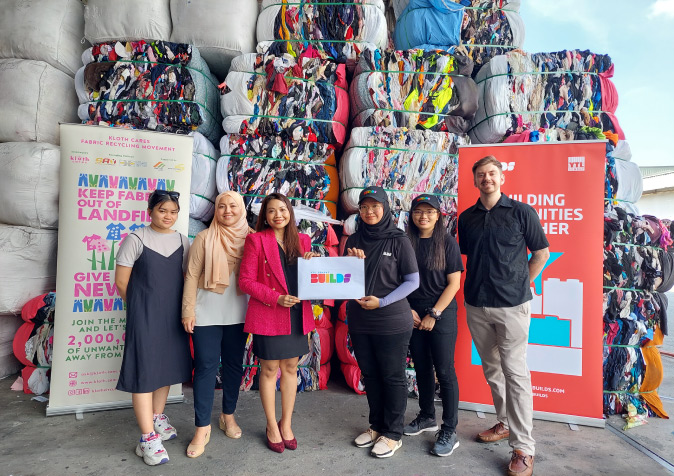 We held our first Recycling Open Day in December 2022. This initiative was a collaborative effort by Geo Alam Environmental (GAE) and YTL Hotels in collaboration with our CSR arm, BUILDS. We collected more than 2,400 kg of recyclable items, which were sold for RM1,580.00. All proceeds were donated to Kloth Malaysia Bhd.
Kloth is a women-led social enterprise that aspires to become the catalyst of the clothing and plastics circular economy in Malaysia, Singapore & Australia. Since 2018, they have collected and recycled more than 4 million kilograms of textiles and clothing. Visit www.klothcircularity.com to learn more about their activities.
On 17 February 2023, representatives from BUILDS and GAE visited Kloth's textile recycling facility to personally hand over the donations. The funds will be channelled to support the Kloth Woman Up Programme, which aims to empower and improve women's livelihoods from the B40 income group. This effort is aligned with BUILDS' Community Pillar, which is working alongside community members and various stakeholders to enrich lives and improve livelihoods.
We extend our gratitude to all the individuals who participated in this initiative, whether by donating their belongings or volunteering their time. Keep an eye out for additional forthcoming events.